In 1905, Ziskind Ambush immigrated to the United States from Belarus and planted roots in Cleveland, Ohio. He established himself as a rather successful, self-employed mason. He would eventually change his last name to Simon and started a long line of family entrepreneurs.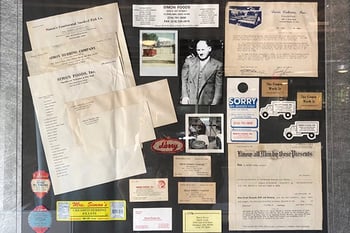 His son, Nate Simon, went on to start Simon Herring Company in 1939 in Cleveland, Ohio. The company specialized in manufacturing products such as Mrs. Simon's Cream Fillet, pickled herring, and horseradish. Some financial setbacks and business challenges eventually led to the company being renamed Simon Foods. As Simon Foods, the company started to focus more on distribution, eventually fading out
In 1953, Larry Simon, the next generation of entrepreneur, began working at the company eventually taking over for his father in 1974. A smaller company, Simon Foods never had more than 6 employees, yet managed incredible longevity. The company remained in existence until 2005.
Following in the entrepreneurial footsteps of his father, Larry, Craig Simon started his own business. After receiving his law degree from John Marshall Law School in Chicago, he started his own legal practice. He spent 14 years working in metropolitan Chicago before moving his practice to Arizona.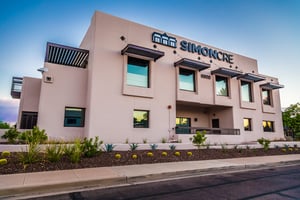 And now, 5 generations and more than 100 years later, that history of entrepreneurship continues. In 2010, after a number of years in the commercial real estate business, Craig's son, Joshua, carried on the family tradition and founded SimonCRE.
Like the generations before him, Joshua was determined to venture into the relm of entrepreneurship and bootstrapped his way to success. He has since grown the company to be one of the top commercial developers in its space.
This look back at the history of entrepreneurship within the Simon family comes as SimonCRE celebrates eight years in business on August 16.