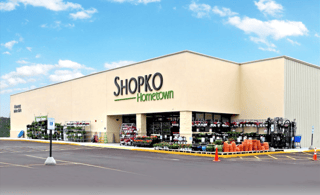 SimonCRE purchased a +/-42,542 SF freestanding retail building leased to Shopko Hometown located at 1903 N. Buckeye Avenue in Abilene, KS. This location is ideally located along N. Buckeye Avenue/State Highway 15 and is near the on/off ramp. The trade area has strong demographics.
There are currently 203 Shopko Hometown stores, which is the smaller concept store developed to meet the needs of smaller communities.
The subject property is in close proximity to national tenants including Dollar General, Burger King, McDonald's, O'Reilly Auto Parts, AutoZone & Subway. Very strong demographics in the trade area with more than 8,800 permanent residents with an average household income higher than $61,700 within 5-miles of the subject property.