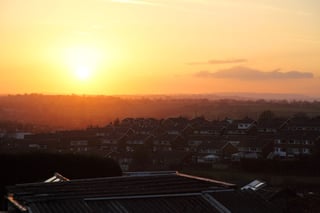 It's no secret that over the last decade we've seen shifts back to many city centers. Cities such as Austin, Denver, Dallas, and Phoenix has been a prime example of that. And it's played a major role in shaping the commercial real estate industry over the last several years.
But what about smaller, tertiary markets? Where do they fit into the changing real estate landscape? Demographic shifts, technology advances, and retail and investment opportunities in tertiary markets have forced many in the industry, that are looking at buying or selling commercial real estate, to pause and reexamine their strategies.
Demographic Shifts
Millennials, the largest generation in American history, have fueled much of the demand to live, work, and play in major downtown cores. The theory is that they're young enough to enjoy many of the amenities of urban living, such as hip restaurants and nightlife, and cultural events. But what happens as this generation ages and many couples begin to start families? As a recent CityLab article noted, urban boom won't last forever, and "people move when their lives—and therefore their needs—change."
Cost of living, housing availability and size, and school districts are major factors in drawing millennials, and many others to these smaller markets. Additionally, smaller, suburban town centers and continued employment opportunities are drawing people to these outlying areas.
A recent study titled "Demographic Strategies for Real Estate" addresses the significant changes to the American landscape that we'll see over the next decade, predicting that nearly 80 percent of household growth will occur in the suburbs. And while the projected number for rural growth comes in much lower, technological innovation may provide greater opportunities for these areas long-term.
Technological Advances
The expansion of high-speed internet and other telecommunication provides the freedom to many consumers and businesses to work from smaller, less dense communities. People once predicted the end of small-town America because of technology advances that were only accessible in large city centers. However, the evolution of technology has done just the opposite. It allows those in smaller markets to be just a click away.
Retail and Investment Opportunities
As we look at the big picture, the population increases and technological advances make tertiary markets much more attractive to investors and retailers. These markets offer value opportunities for investors and retailers that want to avoid highly saturated primary markets. Some retailers may look at towns of 150,000 people or more, yet the highest yield opportunities may exist in towns of less than 50,000. These markets offer benefits such as more available land, lower development and redevelopment costs, and generally less competition.
For investors, less competition generally means less barriers to entry in these markets. Prices are generally held lower than primary markets, which opens the field to a wide range of investor types. Additionally, properties in tertiary markets should offer higher returns. As PwC and the Urban Land Institute pointed out in their recent "Emerging Trends in Real Estate 2017 Report", most respondents like markets that can generate attractive cash-on-cash returns. This is much easier to accomplish in these markets due to rising rental rates and the lower investment requirements.
As the economy continues its recovery, we'll likely see tertiary markets play a more vital role in the real estate game, as properties begin sprouting up across the country. As populations shift and smaller markets grow, demand for retail expansion will follow suit. With that in mind, and the potential for high yields, we'll likely see these smaller markets account for a significant portion of the investment sales in the coming years.