As we're heading into the next decade, let's reflect back on some of the blog posts you've enjoyed most from 2019.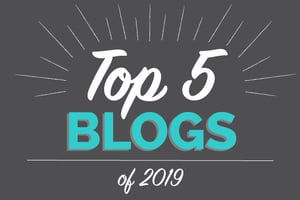 Our goal is to always deliver content that is useful, relevant and what you want to know.
And this year, we kept that promise in mind with both blog posts and more video content added to the mix.
We hope you've enjoyed it. Here are the top 5.
Construction costs have seen a continual rise due to material costs and labor shortages. Those costs are having a significant impact on the value of not only new construction but existing buildings as well. READ MORE
Unfortunately, there's no way to predict or avoid ALL of the risks that are associated with commercial construction. But we can break down the list into five of the biggest, most common risk areas in construction and how you can minimize that risk. READ MORE
The entitlement process is and always has been complicated, time-consuming and often costly. But to know what can be done with a piece of property is vital to determining the real estate feasibility of your project. READ MORE
Build to suit triple net (NNN) leases are very attractive for investors interested in diversifying their portfolio with a stable investment, and how it is valuated is by using capitalization rates. READ MORE
When budgeting for a commercial development project it's important to remember that costs typically break down into two broad categories: hard costs and soft costs. READ MORE
---
Rather watch a tip or two? Peruse the Finding the Right Real Estate Developer video series from this year for a quick recap on the six questions you should be asking before hiring.
As always, we appreciate your interest in our content and look forward to continuing to provide you with valuable information on commercial real estate development and much more to come in 2020!