While malls face the reality of changing shopping dynamics, open-air centers and freestanding retail are still very much relevant.
From community centers to strip centers, open-air shopping centers come in a number of classifications. And what is distinguishing these models from traditional shopping malls is a focus on convenience and return shoppers. These centers tend to have a tenant mix that focuses more on convenience and general merchandise, often with grocery anchors that guarantee return shoppers.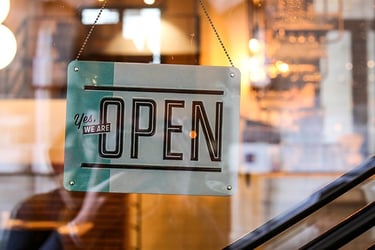 So, while many people view the "death of malls" and big-box closures as a sign of difficult times in retail, open-air shopping centers owners may beg to differ.
In fact, a number of open-air shopping center REITs reported strong demand and increasing occupancy rates in the second quarter of 2018.
For example, Kimco Realty posted a small-shop occupancy rate of 90.2 percent, the highest since the firm began reporting that metric in 2010. At the same time, Brixmor Property Group also reported overall lease occupancy rates rose to 92.5 percent, with small-shop leasing seeing significant momentum, increasing by 70 basis points sequentially.
Even on the heels of vacancies from big box retailers like Toys 'R' Us, K Mart, and others, landlords seem to be less concerned about a gloomy outlook. Retailers like Hobby Lobby, Burlington Stores, T.J. Maxx, and Marshalls are just a few tenants chomping at the bit to take recently vacated Toys 'R' Us spaces.
And other retailers like Target, are seeing gains from the loss of those longtime retailers. Target recently announced a 6.5 percent increase in comparable sales, their biggest gain in 13 years. Much of this being attributed to a combination of a strong consumer landscape, price-conscious consumers, and the failure of several competitors, all of which are helping boost sales for brands like Target, Walmart, Home Depot and Nordstrom.
The same can be said for Kohl's, who, in 2018, is posted its best sales ever. The retailer reported fiscal comparable sales were up 4.3% in the second quarter of 2018. Again, the retailer is riding the wave of consumer confidence and competitor store closings. However, Kohl's has also spent significant investment in e-commerce, upped the emphasis on its loyalty programs, and unveiled plans to test small-format stores.
---
We're seeing that it's not all doom and gloom for retailers and developers. Overall, changing consumer behavior has given traditional brick-and-mortar retailers and shopping-center developers a big wake-up call and many are seeing the positive effects of it.