On average you will spend approximately 18 months with your developer, so it's quintessential to establish transparent communication of your expectations within the relationship from the start. An honest dialogue when discussing the budget can be the difference between a cost-effective, successfully delivered project, and one with complications that have pushed it past your ideal time frame and bottom line.
So, before you think the budget is set in stone, get more specific with your developer with the following talking points.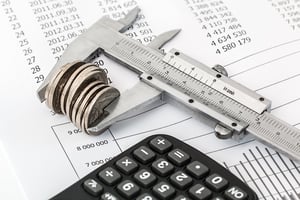 The What, Why and How
Large- or small-scale, construction projects are not cheap. So, being prepared for any problems that may arise without breaking the bank is essential. The first steps of development should not only start with knowing the "what," but also the "why" before opening the conversation on "how" the process will actually be carried out.
Once you've determined what your vision is and why it makes sense with the business model, be sure to convey your goals, requirements, and expectations for mapping out the how portion. Projects can involve headaches such as adjusting plans or a shortage of materials; so, you'll need to know what the developer's course of action will be for handling those issues swiftly.
Monitoring Scope
Once you feel you're on the same page with the developer, the next step naturally should be to have site conditions and any existing documentation evaluated, so you'll be in the loop in case the scope widens and busts your budget.
To combat unplanned work that leads to cost overruns, manage the overall scope by crafting a well-versed work letter between yourself and the landlord/developer.
Reporting Requirements for Change Orders
Going back to the theme of transparency in communication, both parties must be committed throughout the course of construction so that cost-related decisions are made collectively on a regular, timely basis. This solid foundation is necessary in the event that something needs to be modified in the form of a change order.
To allow for a smoother process when dealing with change orders, the construction contract should outline how it will be calculated and impact schedule changes and delays.
Directing Design
Whether it's a build to suit or tenant improvement, you ultimately have the creative control of the design input and final approval, unless otherwise agreed in a lease and development agreement.
When discussing the design stage, value engineering can be utilized to review the proposed design approach and solutions, cost estimate, as well as lead to a reduction in redesigns. True value engineering provides a magnifying glass to all options while improving function and quality, keeping the project's goals in mind.
---
There's no fool-proof way to be 100 percent prepared for the realities of a development project; however, you can ensure your developer understands your goals aligned with a mutually acceptable budget by implementing clear communication, well-defined agreements, and a detailed scope of work.