SimonCRE is excited to announce our venture into a new development sector with plans to construct a Sun Life Family Health Center in Florence, AZ.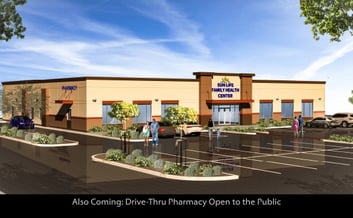 The project involves a new 12,182 SF facility located along State Highway 287, and just south of the Florence Historic District. Construction will begin immediately and is slated for completion 3rd Quarter of 2017.
The new health center will include exam rooms, a laboratory, and a drive-thru pharmacy. After completing numerous retail projects across the country, this facility marks a milestone for SimonCRE. This will be the first healthcare-sector development for the company.
"We are proud to work with Sun Life on a facility that will provide improved quality of care within the community," said Joshua Simon. "Healthcare is a growing part of our economy and this development will really be an asset to the community. It's exciting and rewarding to watch our relationship with Sun Life grow into something that will benefit the area's residents and strengthen the standard of healthcare in the town of Florence."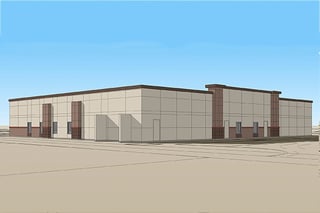 Sun Life Family Health Center is a not-for-profit organization providing healthcare to Apache Junction, Casa Grande, Eloy, Coolidge, Florence, Maricopa, Oracle, and San Manuel. They have been Pinal County's largest primary healthcare provider for more than 40 years.
"Moving our family practice to a new, larger building with a drive-thru pharmacy open to the public allows us to meet the growing healthcare needs in the Florence community," stated Travis J. Robinette, Sun Life's CEO. "Sun Life's continued dedication to meeting the healthcare needs of the community is unwavering and we are proud to continue to be a strong partner in the growth, development, and future vision of Pinal County."
The new Sun Life location will replace an older, existing facility at 150 S Main Street, and will ensure that residents of Pinal County continue to receive superior healthcare services.
"The Town of Florence is excited for this important project to break ground." said Brent Billingsley, Town Manager of Florence. "The project represents a new approach to economic development for the Town of Florence that focuses on partnership and mutual benefit. I hope that this project's success facilitates future partnerships with SimonCRE in Florence."