SimonCRE closed on ±0.59 acres at the northeast corner of 32nd Street and Shea Boulevard in Phoenix, Ariz. to develop a Starbucks location.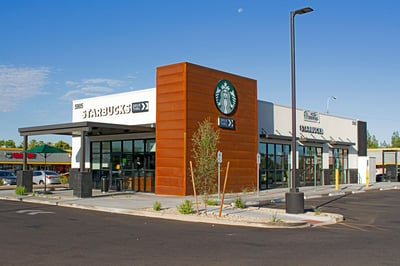 The 2,700-square-foot build to suit will include a drive-thru. The property is located less than three miles southwest of Paradise Valley Mall with plenty of retail/restaurants and housing.
This Starbucks development marks the 198th project SimonCRE has closed on in its 10 years in business. The Scottsdale-based company recently reached a milestone of hitting 200 projects by the end of 2020.
Since its inception in 2010 by CEO and Founder Joshua Simon, SimonCRE has completed more than $400 million in projects across 22 states.
"We are excited and grateful for our momentum in expanding retailers' footprints in Phoenix and throughout the country," Simon said. "As 2020 has been one of the most challenging years for retail especially, we are glad to present some contrasting news of growth and progression."
SimonCRE has about 50 projects planned for 2021 that will include both single-tenant build to suits and multi-tenant centers. Other property types SimonCRE has been successful in completing include medical office buildings, schools, and RV storage facilities. Its client roster comprises more than 100 local and national tenants.