Location

glendale, AZ

Size

±2,400

SF

Type

Single-Tenant retail

Service

Build To Suit

Year Completed

2019

Year Sold

-
When a broker team had secured a plot of land under contract and approached Starbucks for a build to suit location in Glendale, AZ, the company showed some interest. However, the brokers knew they needed to bring on an experienced retail development partner to ensure the highest client satisfaction and stringent timing was met.
Thus, SimonCRE was chosen to partner in a joint venture for its unique expertise and ability to execute.
The Challenge
The Starbucks location required additional parking beyond what the existing parcel currently offered, and it would be extremely difficult to accomplish.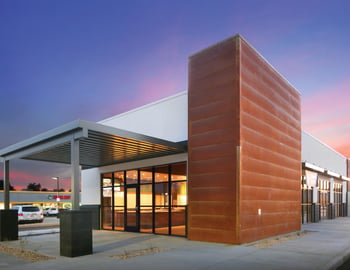 Other hiccups in the process included the site being a former gas station use that would now require a vapor barrier on the building pad, plus obtaining all the proper city approvals in a timely manner. Finally, working to gain cooperation between the seller and buyer presented a challenge of its own.
The Solution
To get the project off on the right foot, SimonCRE first worked on relationship development with a neighboring landlord. The goal was to establish cross-parking for 12 additional shared parking spaces and cross-access to alleviate the parking deficit.
This would also go hand-in-hand with needing to provide better flow into the site from the driveway along Olive Avenue.
The Result
When the property was completed for tenant turnover, Starbucks was impressed that SimonCRE was able to deliver earlier than anticipated, thus leaving all parties involved satisfied with the turnout of the beneficial partnership.
"We were grateful to be selected and trusted by the broker team to jump onboard to assist with this large-scale tenant. As a team, we were able to make the tenant's vision come true," said Joshua Simon, Chief Executive Officer and Founder of SimonCRE.