Running with a preferred commercial developer on your team means having an all-star on your side during the decision-making process, but what exactly should you know before choosing one?
Before drafting your M.V.P., be sure to understand these facts about what they are and what they are not.
They're the quarterback, but you're the coach.
Just because you're not managing the project yourself, it doesn't mean you're not the No. 1 decision-maker. Adding a preferred developer to your roster allows for more collaboration and reduces your project's risk of not meeting all the qualifications the first time around. All developers carry the burden and risks of the project, but a preferred one is typically on commercial lenders' lists of approved builders upon conducting extensive background checks, thus boosting their credibility.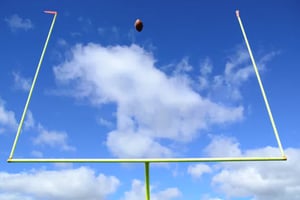 Especially if you have multiple projects in the pipeline, the right developer will serve as the single-point of contact to manage each one and provide status updates. This is more ideal than hiring several developers that will take different approaches to your projects' goals.
You can expect a deep bench.
A preferred developer didn't get to be that way without having a deep bench of experts and wide-spread network on their side. Having the backing of an industry expert provides invaluable insight. They are also well-versed in answering any questions you may have along the way, whether it's your first project or your 51st.
This type of developer has strengthened its skill sets and resources for the plays they are tasked with, including handling entitlement, approvals and permitting processes, so you can feel confident in letting them do what they do best, while you do what you do best.
The huddles have full transparency.
A big part of what makes a developer "preferred" is their unwavering reputation to their clients, which would not be possible if they didn't offer full transparency throughout the process. In addition to clear communication patterns, you can expect a highly customized strategy with more attention paid to your vision. The misconception of your budget always being exceeded is a false one; in fact, the preferred developer may be more likely to provide frequent updates and even eat up some of the unexpected costs to keep the game going strong.
---
Finding a commercial developer who values timeliness and respect for your project can be rarer than a game-winning "Hail Mary," so hiring a Hall of Fame preferred developer will add points to your overall score.