Jeff Carpenter, Partner at SimonCRE, is named one of GlobeSt. Real Estate Forum's "Influencers in Retail" for 2021.
Written by: GlobeSt. on May 4, 2021
In April, the retail sector got the best news it had received since the pandemic started: retail sales for the month of March jumped 9.8%— the biggest monthly jump since May 2020. Retail REITs are also performing well this year, with malls and shopping centers up 33.6% and 32% respectively as of mid April, according to BTIG.
The retail industry didn't necessarily need these indicators to realize that their sector, long beleaguered and then battered some more by the pandemic, was looking up. The men and women who lead the retail real estate sector have understood over the past several months that even though the landscape was grim at that moment, better days were ahead.
And why not? It was these same men and women who laid the groundwork for those better days through investments, strategies and planning.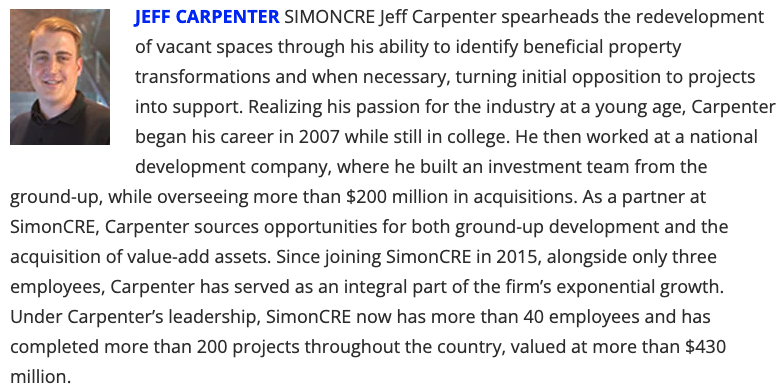 Featured in GlobeSt.com (original article).