Commercial real estate developer SimonCRE announces the hiring of Dawn Eisenberg as the company's new Chief of Staff. This is a newly created position within SimonCRE, a role that will help the company continue its growth strategy.
Eisenberg will work side by side with Founder and CEO Joshua Simon managing the daily operations, workflow, and strategic initiatives for the company.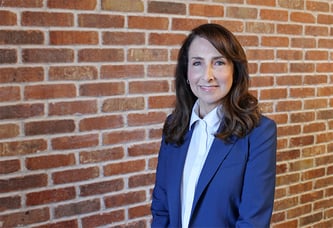 "We're very excited to have Dawn on board and to have her play a vital role in our continued growth" says Joshua Simon. "Dawn brings over 20 years of commercial real estate industry experience to the position."
Prior to joining SimonCRE, Eisenberg worked most recently as COO for Hanley Investment Group, a retail investment sales brokerage located in Newport Beach, California, where she was responsible for day-to-day operations and management. She also has experience in commercial real estate acquisitions, dispositions, private equity, and syndicated transactions.
SimonCRE has experienced tremendous growth in recent months and continues to add new team members to meet the needs of the company's increasing activity. The company is developing and redeveloping properties across the county with roughly 45 projects, totaling approximately $110 million in construction planned in 2019.
Featured in Commercial Executive Magazine (Original article)